Bisazza Pool Tiles Cronulla NSW Sydney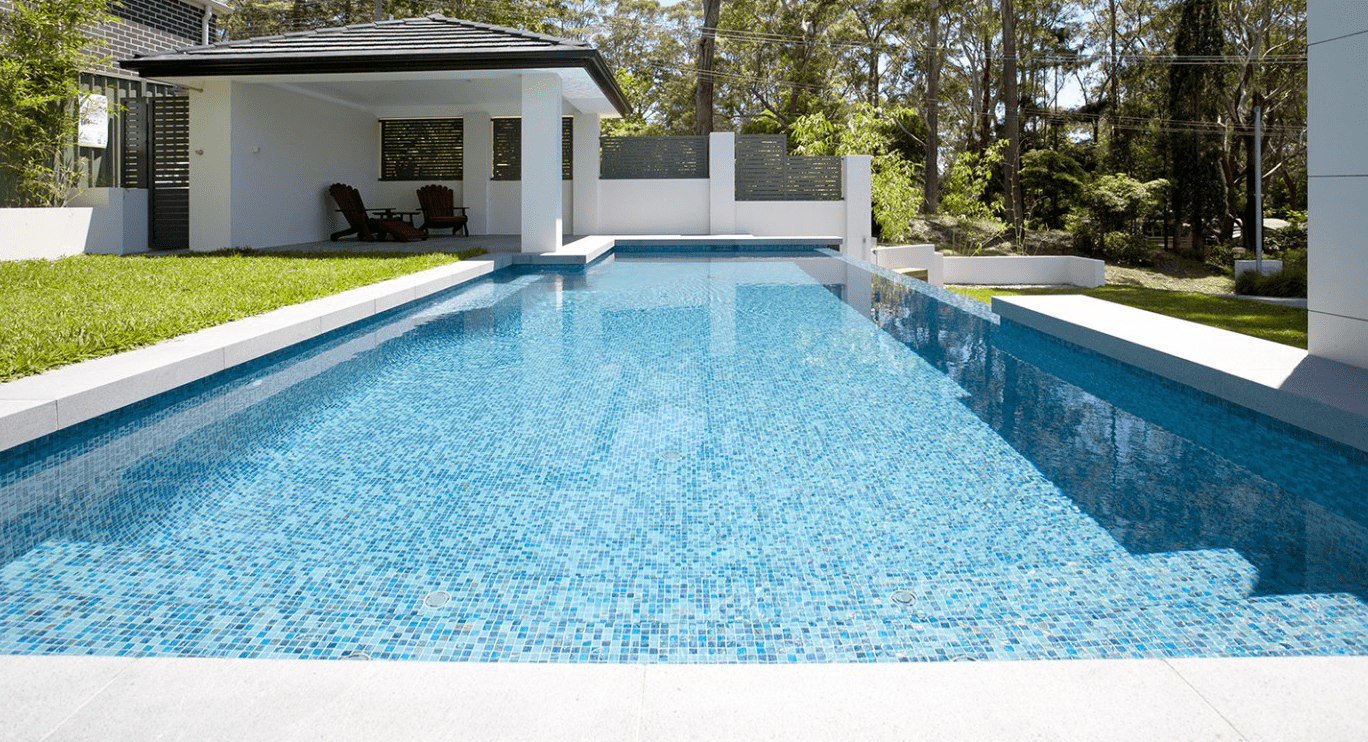 Apart from their sublime aesthetic charm, Bisazza swimming pool mosaics are incredibly strong once installed. This is thanks to our unique hotmelt sheeting system, which binds the pieces together and allows a larger than normal area for adhesive.
To view the full range, please call or come into our spacious new showroom Sydney's latest premier showroom.
https://www.designtiles.com.au/product-category/pool-tiles/
Once you have browsed our collections, you are very welcome to contact us. We will be happy to provide you with any additional information you need.
Bisazza has developed an innovative support system for mosaic sheets that ensures tile adhesion exceeds the requirements of the latest Australian standards.
WHY BISAZZA SWIMMING POOL TILES ?
Hotmelt Sheeting System
As part of an ongoing programme of technical innovation, Bisazza's revolutionary hotmelt system for mosaic is exclusively available in Australia for selected colours and blends.
The latest hotmelt cross linking system uses polyurethane (PU) thermo set adhesive which is strong, easy to adjust and does not change its characteristics when wet.
The precision application of the Bisazza PU material ensures maximum adhesion.
The Bisazza PU adhesive is also UV resistant, so it will not darken over life (non-uv resistant materials may cause spots to be seen through the mosaic).
For these reasons, the Bisazza range of hotmelt-mounted mosaic is recommended for use in swimming pools, spas and other installations where mosaic is immersed.
The new system has been certified by CSIRO under the following standards specifications:
AS ISO 13007.2.2013. Tile adhesion strength.
AS 3958.1.2007 PART 1. Tile adhesive coverage 90%.
Minimum contact coverage must be:
Residential floors 80%
Commercial and industrial walls 80%
Commercial and industrial floors 90%
Wet areas 90% Swimming pools 90%
External walls 90%
Exterior floors, decks and roof 90%
PICK YOUR PROFILE FOR BULLNOSING
Pools are no longer just a place for a 'quick dip'; they are now often the centrepiece of outdoor entertaining, with the surrounding paving and landscaping just as important as the pool itself.
We have a wide range of natural and engineered products for use as poolside paving. Selection is primarily based on aesthetics but determining fitness for purpose of the right product is important to maintain the desired appearance.
LOOKING FOR OUTDOOR TILES? LOOK NO FURTHER!
We understand the challenges of building or renovating and we support and encourage our
customers from beginning through to completion and ensure that all our customers are completely satisfied with their tile selections. Our local trends are influenced by proximity from the city to the coast for Kitchen Tiles, Bathroom Tiles, Floor Tiles, Subway Tiles, Ceramic Tiles, Porcelain Tiles, Mosaic Tiles, Wall Tiles, Marble Tiles, Outdoor Tiles, Wood Look Tiles, Slate Tiles, Travertine Tiles and much more!
CALL US TODAY ON 02 9567 8971 TO BOOK YOUR INSTORE ONE HOUR FREE DESIGN CONSULTATION
FOLLOW US FOR OUR LATEST PRODUCT UPDATES