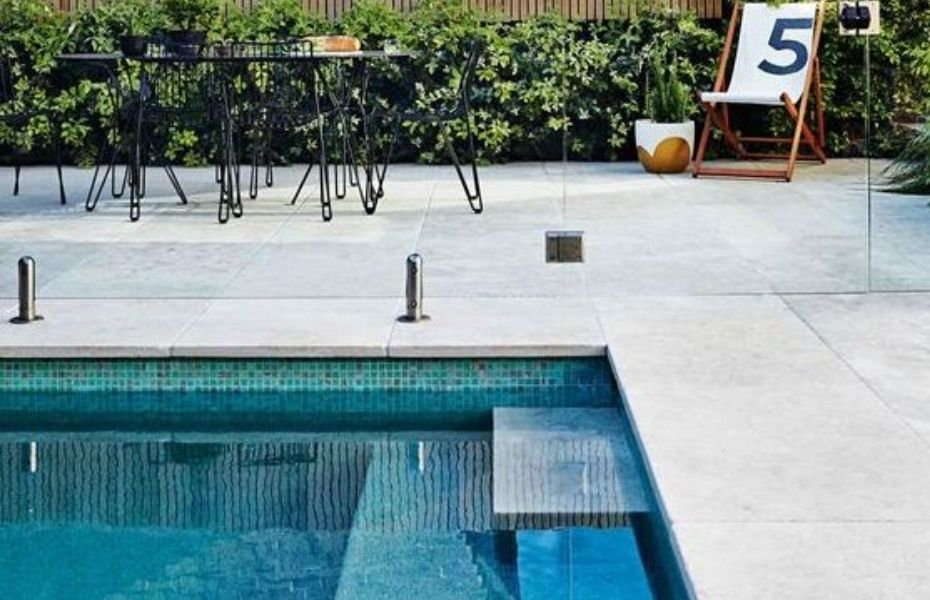 A house is more than just walls, so why should it be any different when it comes to your garden? A garden should be a place where you reconnect with yourself and nature as well as the place where you find inspiration. So, just like your home, your outdoor space needs that extra something for you to fall in love with it. If it looks bare and offers little space to entertain, then you are less likely to spend any time in it.
However, with only a few essential features, your garden can turn into your own personal heaven in no time at all. Read on, to find out more.
Relax on your very own bench
Though you surely enjoy walking through your garden and even standing around admiring it, you should consider creating a bench to rest in. Even if you already have a sitting area with a table and some chairs, they just can't be as comfortable or as inviting as a bench.
As far as the benches go, there are many options to choose from. Depending on where you intend to install it and whether you will DIY it or buy a made one, you can choose between, for example, a wooden love bench or a unique construction made out of wooden panels or even cinder blocks. You can even sew your own cushions to make the bench comfier. Basically, it's like having the comfort of your living room in a more natural environment.
Swing to your heart's desire
Though a bench is a must-have for most gardens, a swing can be seen as its fun and playful alternative. Unlike other objects typically connected with children, a bench can be used by adults as well and even when it isn't used, it can still be a piece of décor bringing a romantic feel to your garden.
Again, you can design and make one yourself or purchase an already made one. If you have a tall, stable tree, from whose branch you can hang the swing, go for it. However, if you don't have a suitable place to hang it from, have no fear. You can make an arbor and hang the swing from there. For an additional touch of romance, plant some vines to enclose the arbor and create a more intimate feeling.
Patio to last a lifetime, and beyond
A bench or a swing are details that give soul to one's garden, but to truly transform your garden, you need to consider a patio. The landscape of your garden, but also your budget, may seem to limit you, but there are more options to choose from than you might think. A wooden deck or even a mortar pavement can be all you need.
In addition to placing some chairs and a table, consider some potted plants to enclose the space. In the lush of green, the wood and stone will stand out better and show off more.
Awnings to protect you from the elements
The hot Australian sun is rarely forgiving, so to enjoy your garden space to the fullest, you need to consider protecting particular areas. For that purpose, nothing is as cost-effective and practical as an awning.
The most practical types to put over your patio, next to your house, are quality outdoor awnings Australia absolutely loves. However, there also ones you can hang on posts deeper in your garden and take down if necessary. This is especially useful for children's play areas, such as the sandbox.
Add some lights
Until the evening sun starts to fade, your garden looks splendid, however, in order to keep the party going, you need to properly illuminate it. There are plenty of options, like incandescent and solar lights, but you can also use candles and lanterns to set the mood just right.
The key is to position your lanterns so as to contribute and not to take away from the experience. You will need a few near the house entrance, next to the steps, and along the pathways. Also, a lantern over or next to the sitting area is a must.
You might have already invested a pretty penny into your garden, but it still looks uninviting. Reorganizing a cozy sitting area or installing a playful feature might be all your garden needs. Then again, a lasting construction like a patio can be an attractive outdoor space you can use and reuse for years. Just remember, a well-chosen feature or a personal touch here and there can make all the difference when it comes to setting up the atmosphere.

Jessie is a passionate blogger and home designer. She loves writing about tips and tricks that make every home a better place, inside and outside. Besides this, she loves sports, outdoor activities and spending time with her close ones.
Image from: dotandpop.com.au