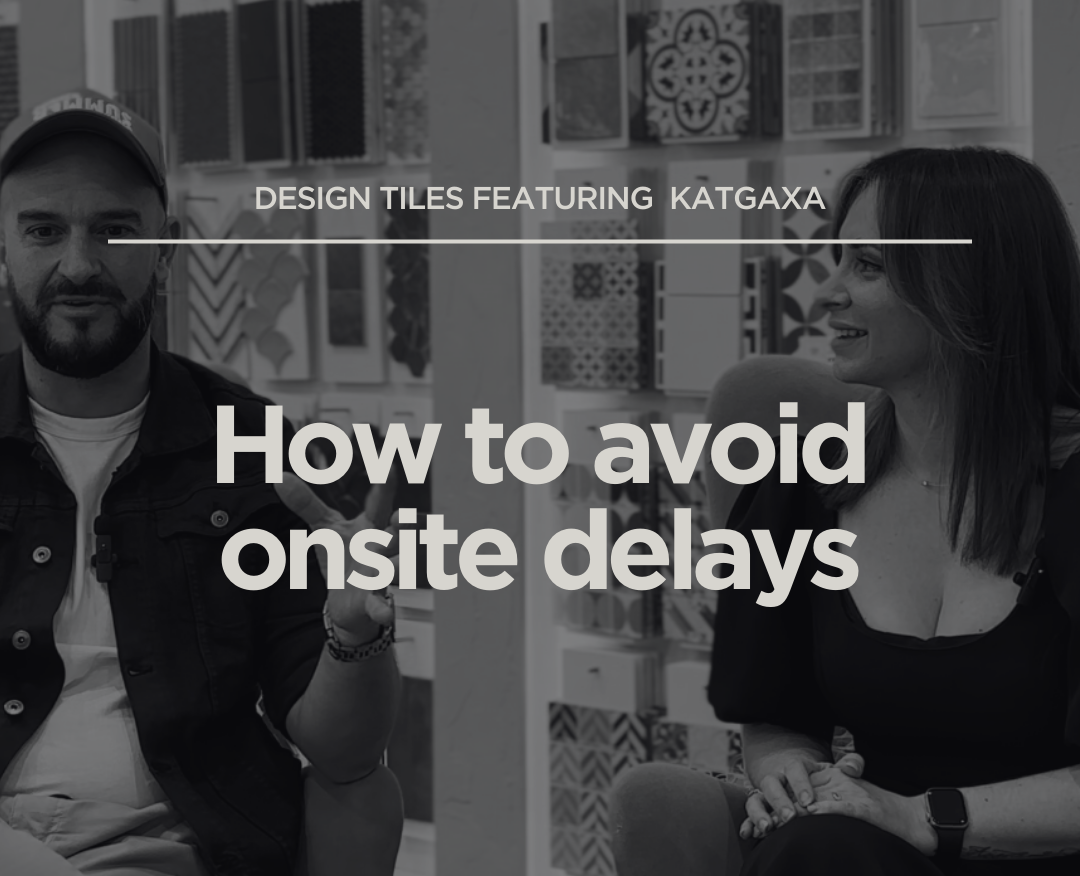 🏡 Building Your Dream Home? Don't Let Tile Delays Derail Your Project! Featuring @katgaxa 🎉
When it comes to designing and planning your dream home, every detail counts, and that includes your tiles. At Design Tiles, we understand the importance of a seamless process, and we've got some valuable tips to help you avoid on-site delays with your tiles.
✅ Order Early: To stay ahead of the game, plan to order your tiles at least 6-8 weeks before you actually need them on-site with a 50% deposit to lock in the stock. This buffer ensures that you're not left waiting when it matters most.
✈️ Indent Orders: If you've set your sights on a unique tile that's not stocked in Sydney and has to be sourced from overseas, here's a vital tip. Tiles from China typically take 6-8 weeks to arrive, while those from Europe can take up to 12 weeks to reach Sydney. It's all about preparation!
🤝 Communicate with Your Builder: Effective communication is key to any successful construction project. Always keep your builder in the loop regarding when your tiles will be delivered to the site. This coordination helps in avoiding last-minute hiccups.
At Design Tiles, we go the extra mile to make your tile selection, ordering, and delivery process as smooth as possible. We provide regular updates on your orders, ensuring you're in the know every step of the way.
Building your dream home should be an exciting journey, and we're here to ensure that your tiles are a stress-free part of that process. Let's make your vision a reality, one tile at a time. Link in bio to book your free in-store design consultation today ✨