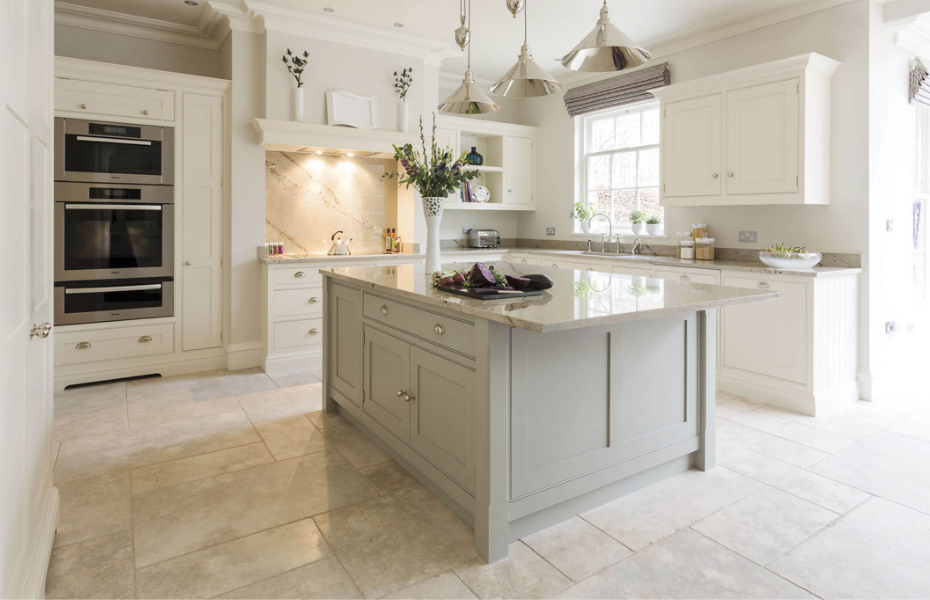 The home construction and design trends change alongside the socio-economic prospects and technology advancements. The last couple of years brought some exciting novelties, as well as improvements in the spheres of energy-efficiency and sustainability. It is vital to be up to date with what's going on in the market, regardless of whether you are an architect, designer or a homeowner, so that you could make more informed choices, get inspiration for new projects and prioritize your needs in today's real estate market. With that in mind, here are eight single-family home trends that will shape the year we are in, and the following seasons.
Energy-efficiency
Energy-efficiency is one of the most sought-after features in new construction. This comes as a result of the increasing awareness of our previous irresponsibility when it comes to depleting Earth's resources. Another thing that is motivating the homeowners and the architects to make changes in this direction is the amount of money that can be saved on utility bills. Some of the desirable features are eco-friendly insulation, LED lights and smart appliances.
Sustainability
The previous trend goes hand in hand with the need for sustainability, which includes the more responsible use of construction materials and the shift toward green construction (e.g., the use of bamboo, recycled wood, low-VOC paints, etc.).
Open floor plans
Open floor concept is still a very desirable feature for single-family homes, due to its contribution to usable space. The open floor also creates more light inside the homes, and it is very convenient for entertaining guests and keeping an eye on children, both very important things for young families.
Improved safety features
Disasters, both natural and human-inflicted, happen all the time. In Australia alone, there are frequent risks of earthquakes, strong winds, storm surges, floods, and tsunamis. Modern-day houses are built to be more resistant, both to the elements and their consequences (e.g., mould). Furthermore, smoke alarms, carbon monoxide detectors, radon tests and childproofing are becoming more common. Home security is also upgraded with top-notch smart security systems.
More responsible approach to home insurance
Naturally connected with the previous trend, household insurance makes sure your precious possessions can be repaired or replaced, if damaged or stolen. Besides the standard home insurance which covers financial losses caused by damage to property, there is also a demand for contents insurance which covers your possessions inside the home. The sum of insurance is not arbitrary. It needs to cover the costs of replacement and repair, as well as additional expenses.
Sunlight as a dominant light source
With the increasing awareness of how natural light impacts one's mood, focus, and health, goes the need for introducing more natural light in single-family homes. This is done, first and foremost, with large windows and lighter window treatments (no heavy drapes). In the areas where it is impossible to expand or add a window, architects are adding skylights as an alternative.
Home office as a separate room
An analysis of Australian Bureau of Statistics found that one in three Australians regularly works from home. The situation is not very different in other countries. This means that the concept of working in the living room while holding your laptop in your lap is no longer an option. Home offices are being included as separate functional rooms, with windows, proper lighting, desks, and ergonomic furniture. They are becoming an image of productivity and privacy.
The great outdoors
Curb appeal has always been a relevant factor in house purchase and in increasing the property value. Because of that, it is something that builders and homeowners are devoting a lot of attention to. The porch is one of the most desirable outdoor features, and backyards and gardens aren't lagging behind. Giving that something extra to the outdoor space, like a backyard or an outdoor kitchen is very popular.
Downsizing
With the millennials stepping into the real estate market, the search for large suburban single-family homes is decreasing. This happens due to many reasons, including financial aspect, the desire to live in the heart of the city (instead of the suburbs) and the eco-friendly approach, which includes minimising the square footage of the property. Tiny homes with practical storage solutions, one bathroom, and one or two bedrooms, are becoming the option for many new homeowners.
Smartening up
Another trend is driven by millennials, the introduction of smart features into family homes. Some of the smart upgrades are related to energy-efficiency (e.g., thermostats, remotely-controlled lighting, etc.), some improve house security, while others are there for the convenience, such as entertaining centers.
The mentioned novelties in the construction world shouldn't be observed as fads that will go away the very next year. Each of them is there for a reason, and it represents a step in the right direction. Knowing them will help you get a clearer image of what makes a more modern home, and what brings the biggest return on investment in case of listing the property.
Feature Photo Credit: https://www.tomhowley.co.uk/kitchens/open-plan-kitchen/
Blog Post By: Will Sandford (Entrepreneur | Home Improvement Blogger | Designer)