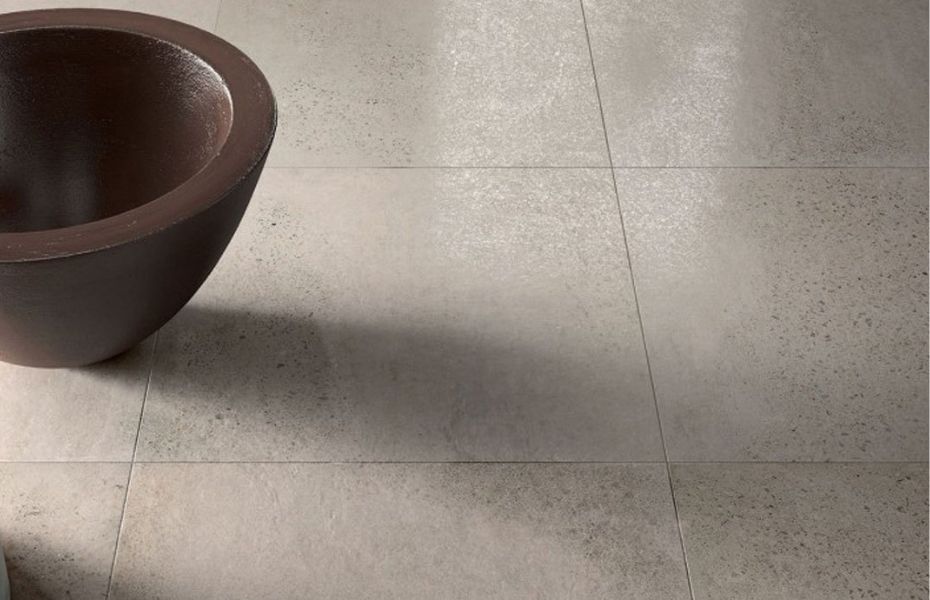 The Perfect Concrete Look Porcelain Tile
The most authentic concrete looking porcelain tile. Its not easy to replicate the look of polished concrete, however the most authentic by far has been found, the Downtown series manufactured by ABK Italy. The right concrete tile needs to have the right mix of aggregate and texture, the Downtown is inspired by a range of different materials and produced with enough variation to produce a successful combination of visual texture and variation.
The surface of the tile looks very urban and industrial to be precise. Concrete pebbles and the authentic look of urban pavements are reproduced in five colours, Ash, Ecru, Ivory, Earth and Graphite. These colours transform the surface of this porcelain tile into a very stylish tile spanning into a variety of interior applications. Suitable for use in cutting edge interior spaces contemporary, urban, industrial, minimal, Hamptons, modern and luxury interior and exterior application.
 The ultimate in Italian porcelain luxury. Perfect for a range of areas in a range of sizes and finishes including matt and lappato (semi-polished).
More Info > https://designtiles.com.au/products/downtown/