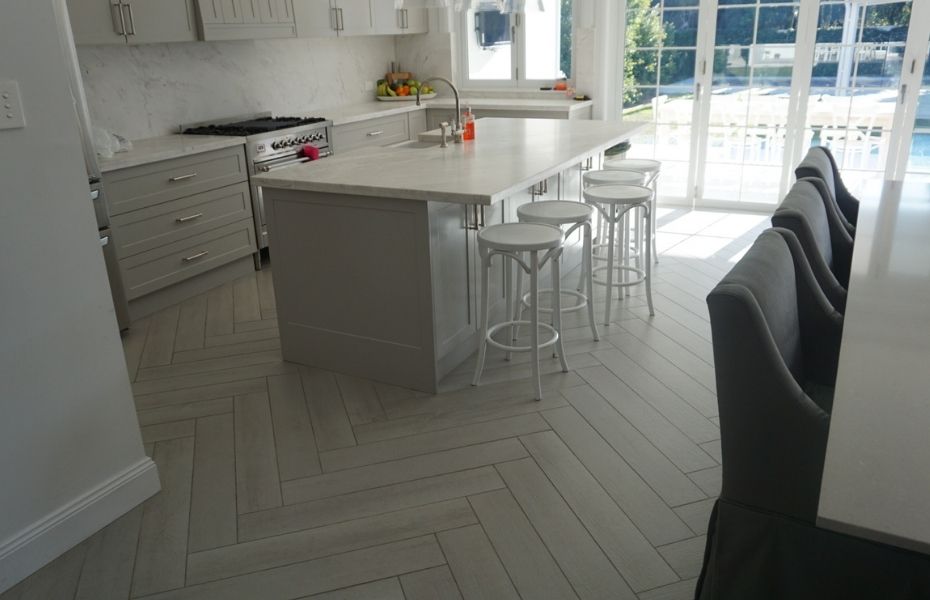 Aussies love spending time outdoors. We love relaxing and when it comes to our homes, we prefer a bit of nature incorporated in the interior.
The Hamptons style originated in the summer homes of rich New Yorkers. It's characterises with grand mansions, large decks, lots of lights, and sumptuous sofas. It's timeless and classic but at the same time relaxed and casual, which makes it work just as well in Australia as it does on the East Coast of the USA.
When it comes to tiles, your choices are numerous and are a critical factor when getting the Hampton styling right. For your bathroom walls, we suggest the Yesterday tile, which is a perfect fusion of vintage charm and urban chic. For the floor, you may choose a darker-hued tile like the black matte Antique. If you prefer a more classic look, this tile also comes in white and grey. The options are many and we'd be happy to discuss them with you.
In the kitchen, you might like to tie the vintage feel in with the Rustic wall series, a handmade look subway tile that works perfectly as a splashback. It can also be used to add a classic look to a bathroom feature wall. To mimic the traditional Hamptons timber flooring, consider using the Hardwood glazed porcelain tile, which comes in brown, beige, ivory, and mud colour.
If you want to achieve this classy Hamptons look in your home, here are seven tips that will help you compliment your tile styling.
1.    White Walls
The Hamptons style is sophisticated, light, and airy. So, the best place to begin is by painting the walls white. This will help your tile selection pop. Ensure the paint colours inside and outside your home carry a consistent theme throughout your property.
2.    Seaside Colors
The seaside should inspire your color palette. Consider sea blues and greens, creamy tones, and soft neutrals. Make sure the color palette flows throughout your home.
4.    Coastal Accessories
Accessory colours most commonly associated with the Hamptons style are white, soft grey, duck egg blue, and navy. When it comes to accessories, combine white and blue ceramics with faux corals and shells to achieve a beachy feel.
5.    Add Patterns
Ikat prints, florals, and geometric tile designs are popular ways to add some character to your Hamptons-style home. If you are using a patterned tile, consider how you could carry the pattern themes throughout the property.
8.    Big Windows
The Hamptons look characterises with open rooms filled with natural light and a strong connection between the indoors and the outdoors. This can be achieved with the use of skylights, French doors, and classic multi-paned windows. The Hamptons style also uses plantation shutters which allow you to control the light and temperature in the rooms.
7.    Classic Curtains
Complement your windows with floaty curtains to add a romantic, airy and light look. Use sheer curtains or Roman blinds to soften certain rooms like the bathroom and kitchen.
8.     Oversized Furniture
Your furniture selection can really liven up your room. Your furniture should be a blend of relaxed elegance and tailored comfort. Opt for big lamps, glass coffee tables, and large cozy sofas. Pick up on colours you've selected for tiles so all your items compliment each other.