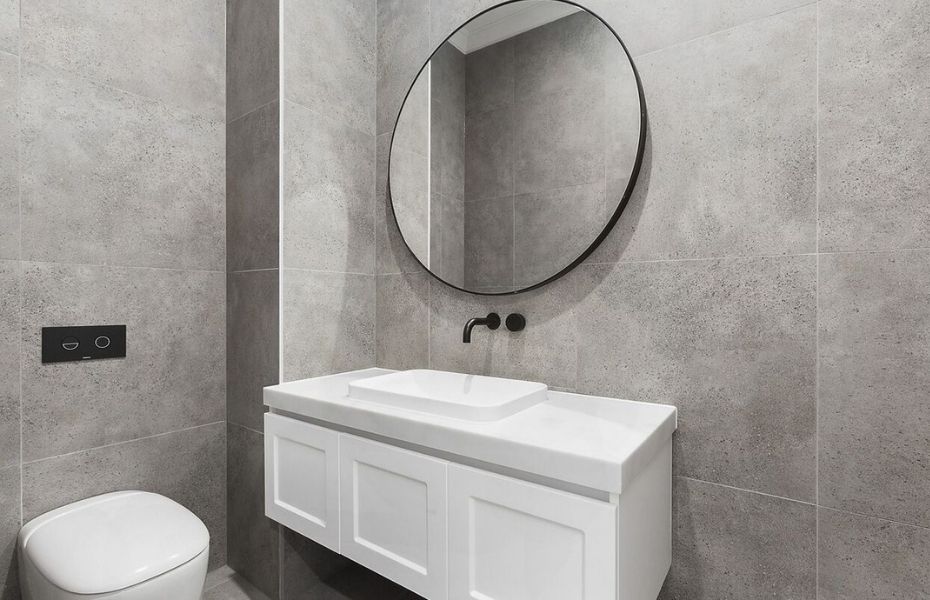 One of the biggest trends this year is the beautiful raw texture of the concrete look tile. We'd like to draw your attention to an Italian product range that provides a unique pattern on every tile to be used both internally and externally. The beauty of this product is that the pattern is not repeated. The Downtown concrete series is a full body porcelain tile collection manufactured with the latest Digital Ink-Jet Technology. The Downtown series is a non-porous tile that requires no sealing or maintenance. Exposed aggregates and a range of neutral tones replicate the look of concrete that has been walked on thousands of times. 
It's quite clear why the concrete tile has made its way into many commercial designs and homes. The concrete look is very versatile, it is natural, industrial, sleek and modern. The aggregate in the tile is a feature in itself which creates that very multi-dimensional look.
The Italian Downtown range is available in four neutral colours (Ash, Ecru, Ivory and Graphite). Most commonly used for indoor main floor areas and bathroom's.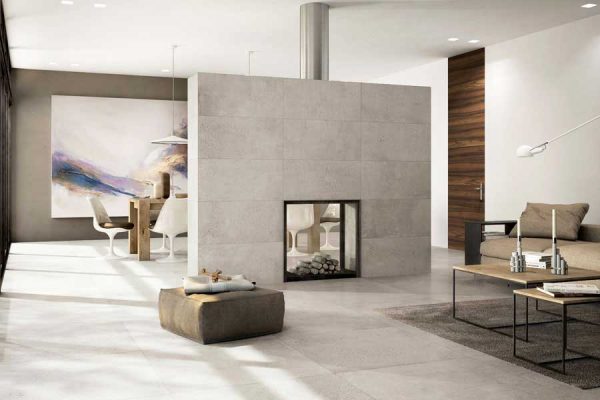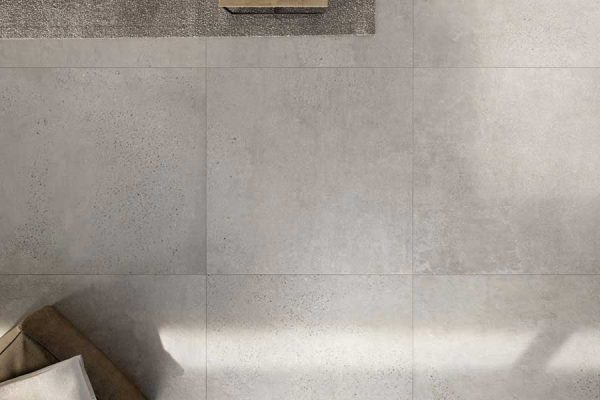 Another beautiful concrete look series is Design Tile's Concrete Platinum which has the sheer elegance of that industrial appeal and yet the sophistication of polished concrete floor. The Concrete Platinum is available in another four fashionable colours which are Light, Medium & Dark. The versatility of this beautiful range is due to the variable sizing which makes it suitable for multi use applications. Sizes available are 300x300mm, 300x600mm & 600x600mm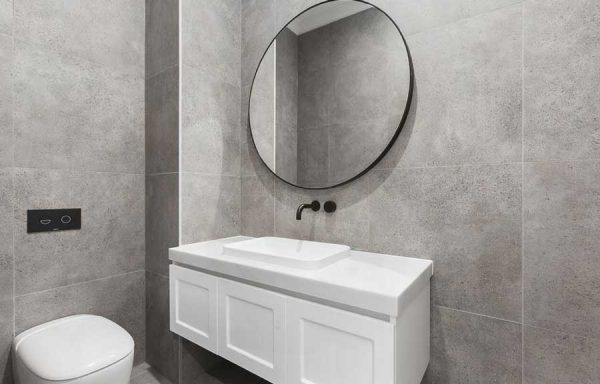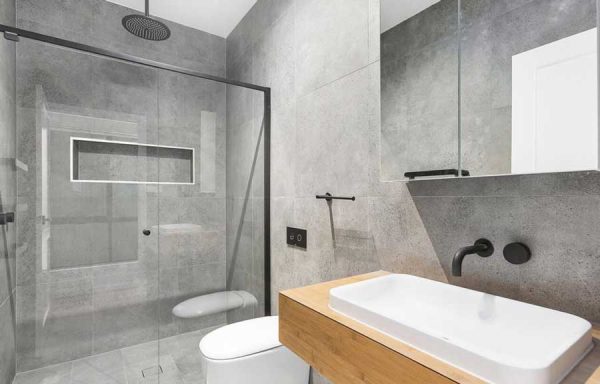 The benefits of  tiles that look like concrete opposed to the real thing is that most tiles that look like concrete are glazed porcelain, and the great thing about a glazed porcelain tile is once laid there is no maintenance and no sealing (except for the general cleaning of course!)
The tile industry has caught onto the popularity of this natural look, it's got the Italian, Spanish and Asian tile manufacturers in frenzy producing almost true to concrete look tiles. I have to say there sure is an abundance of beautiful tiles to replicate the concrete look!