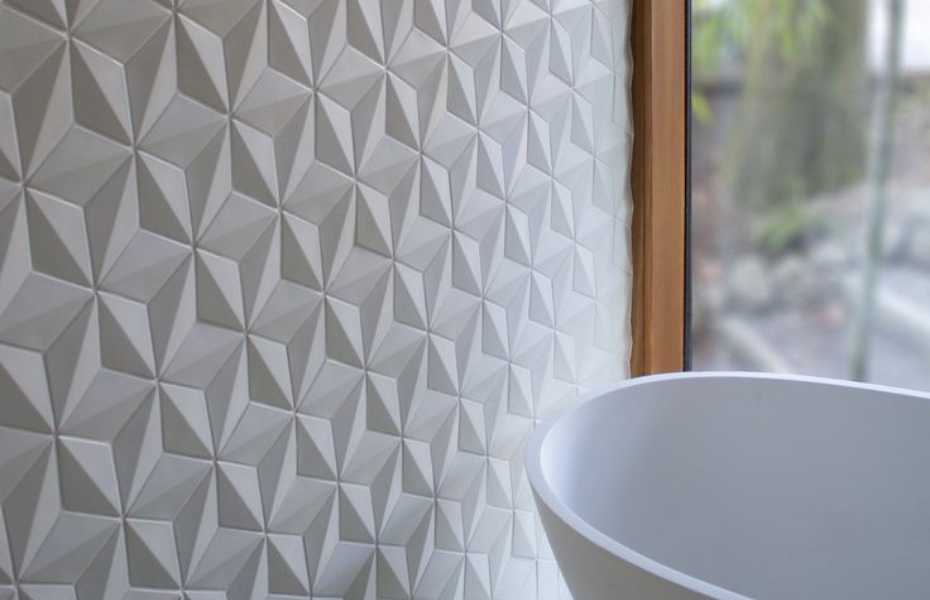 Design Tiles – Wall Tiles Rockdale offers a wide range of tiles, one of them are wall tiles that range from dimensional to hexa tiles and many more. Design Tiles are not only passionate about selling tiles but also by design. We see to it that we guide each of our customers as they choose the right tile to purchase. All of our consultants are trained in aspects of design including interior design, interior styling, colour consulting, creative visual arts and graphic design. When you have chosen the right wall tile, you now have to install them. As tile experts, we're here to provide you with tips on how to install wall tiles:
Before you start, you first have to determine your design. The first thing to do is to lay out the tiles because in that way, you can choose the best design you like best.
To make the installation easier, choose a tile pattern that is fairly easy to do. One of the easiest patterns is the running bond pattern which basically looks like the pattern of a brick wall.
You can also play with colors, designs and pattern. If you've been installing tiles long enough, you may also consider doing a mosaic pattern.
Now you have to start laying the tiles on the wall, making sure that they are on the right position. Here's an advice, start laying the tiles at the center of the wall and not at the ends of the wall. Use spacers to create straight grout lines.
Next is to seal the tiles into place. Remember to wait for the grout to dry before applying a sealer.
Lastly is to properly maintain your wall tiles, Do some research to know which cleaning materials to be used and also ensure that you re-seal the tile walls every few years.
We also recommend that you hire the experts of professional tile installers especially when you're really not familiar with installing wall tiles. Professionals would make it easier for you to achieve the design and pattern you want.
Design Tiles – Wall Tiles Rockdale provides customer with different styles and colors of wall tiles they can choose from. We also provide the latest products and trends from around the globe and it gets better because that is combined with the best advice from our qualified designers and decorators.
Order you Wall Tiles at Design Tiles now!