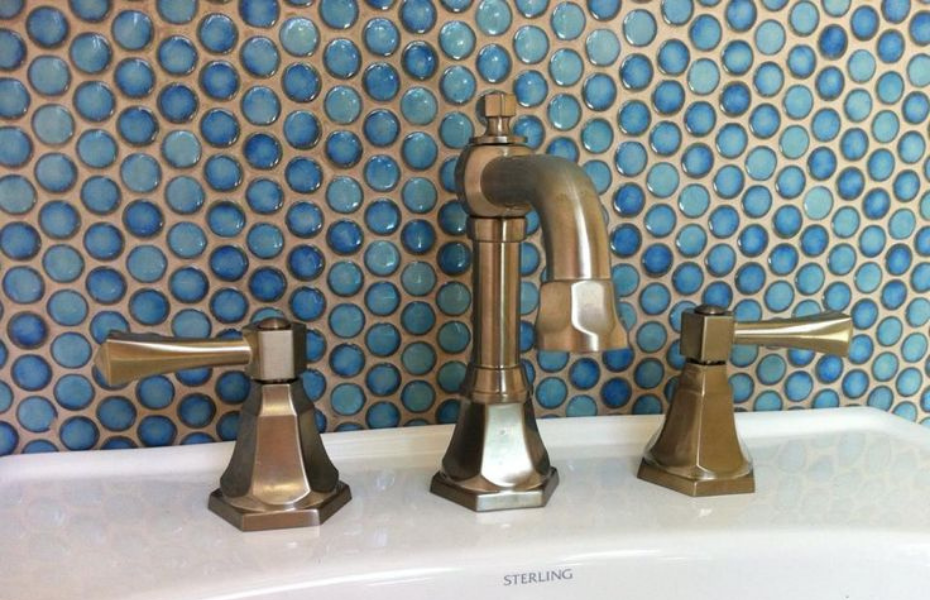 To match grout lines or not to match grout lines is one of the most common questions a client will ask.
Back in the day when most tiles had cushion edges, matching the grout lines between floor and wall tiles was a must! This was due to the shadowing between each tile, a cushion edge tile crates the grout joint in turn would be wider which would make each tile more pronounced. But as we know, technology has evolved in the way tile products are made, and not just with computers and smart phones.
Fast forward to the 21st century in tiles, we now have tiles that look like real timber planks, natural stone and nearly any type of surface you can think of but the best part of it all, tile manufacturers are now pretty much only making rectified tiles (straight cut on the edges).
So how does this make it ok intermixing sizes of tiles you say? Well he Answer is simple! The fact the tile is straight cut, your tiles have a more panneled appearance and using a clouded grout to each tile also really adds to that. So in saying it's less noticeable if the grout doesn't match up, then you add to your bathroom the shower screen, vanity toilet and all the pc items and there you have it a distraction to your eye!
So unless you are going for a dramatic look, you only want people to notice your tiles and not your grout. Let your tiles be the star when selecting grout. But if you want each tile to stand out choose a contrasting grout colour.
Tips
If you want to minimize maintenance try selecting a darker coloured grout and apply sealant to grout.
Help increase slip resistance by using more grout joints especially in an area like the shower.