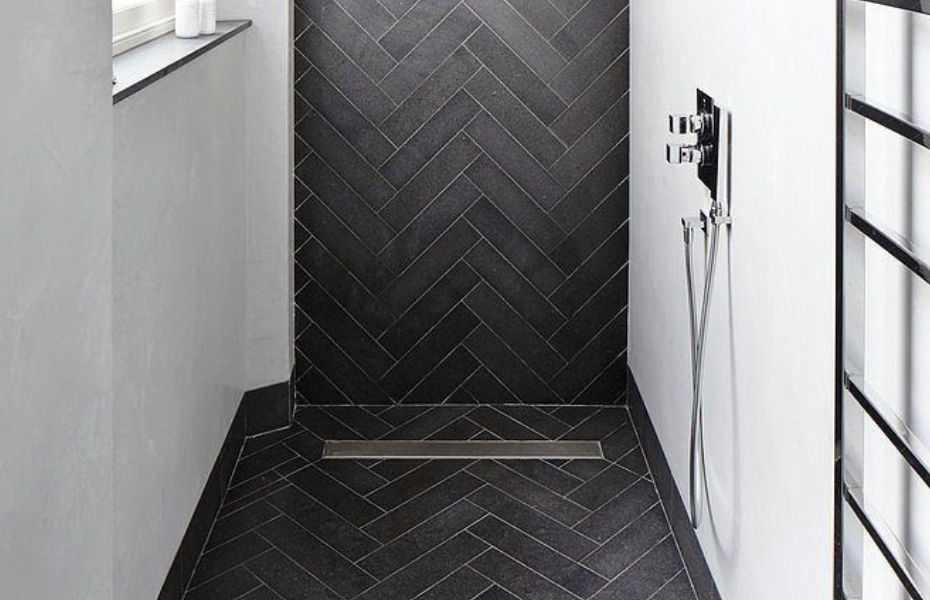 Over the years clients come into the showroom inspired by images they see over the internet, magazines and home shows on TV of unique feature tiles that really impact a room giving a WOW factor..
Then we put a scheme together with textured tiles that create the look that they desire… Then all of the sudden reality hits and they say 'ohhh I don't know if I could do that! What if it dates?'  Then the client is tempted to bail out and opt for a real pain generic option. Don't get me wrong, plain is still nice but if it is not done correctly it can leave a space like a bathroom looking really stark and lifeless.
The way to over come a fear of using texture whether it be visual texture in a tile or tangible is simple, keep it monochromatic, for example using a plain gloss white rectified 300 x 600mm wall tile for your base tile to create a canvas for you to add one of our many large formate spanish 316 x 900mm or 330 x 1000mm wall tiles in a white with a subtle abstract pattern in it to create a fresh look to a wall in your shower recess will not only lift your plain white walls to give  an elegant simple texture which surely withstand the test of time you won't regret!