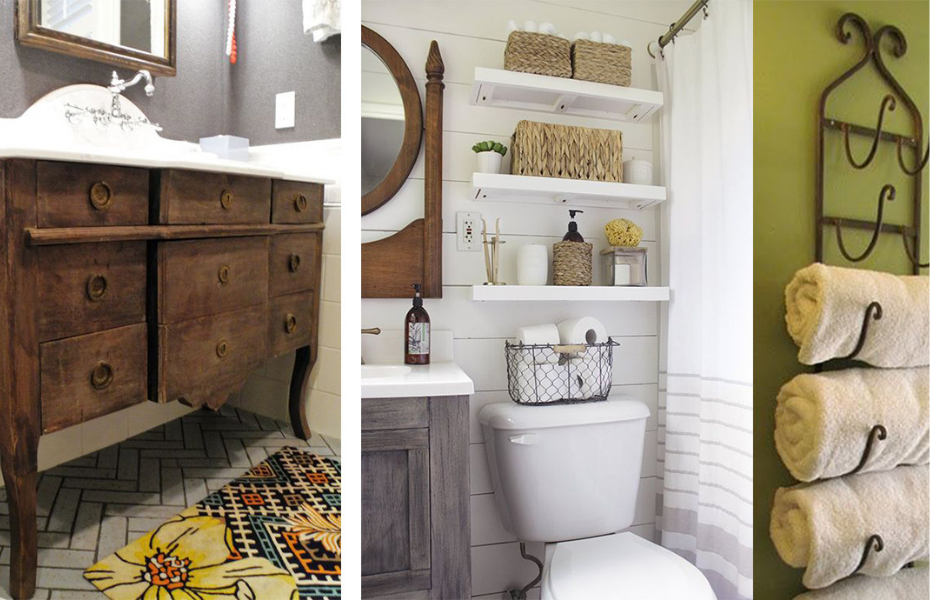 Following the kitchen, the bathroom is the second most expensive room to remodel, but it is also the one that can immensely improve your home's functionality, enhance the levels of comfort and bring one of the biggest returns on investment if you ever decide to sell it. While there is no doubt that you will have to set aside a certain amount of money to renovate this room, there are some tips and tricks that can help you save some as well, and still make your bathroom functional and stylish. Here are some of them to consider.
Repair Not Replace
Bathroom fixtures and tiling are usually built to last. Still, in time, they lose their previous glow and start looking worn out. Replacing them is often too expensive, especially if you need to replace more than one fixture. Sometimes, it is enough to re-grout the tiles to make them look fresh. Using coloured grout instead of white can inject new life into your bathroom. As for the bathtub or the shower, simply opting for reglazing can go a long way.
Go Tor The Low-Budget Options
Bathroom tiles can be incredibly expensive, but sometimes you simply have to replace them. While large bathroom tiles are one of the hottest trends today, more affordable options, like subway tiles, still have their charm and can fit into various styles. When searching for new faucets or showerheads, you don't have to go for the most expensive ones. We have subway tiles starting from just $29m2!

Save On The Flooring
We sometimes talk so much about the bathroom tiles that we forget about other types of flooring that are also water-resistant and look well. Take encaustic look tile's for example. It comes in a variety of designs, shape's and size's and it can imitate various patterns including natural stone and laminate. Have a look at our most popular tiles > https://designtiles.com.au/product-category/feature-tiles/


Check Down Below
New tiles, new toilet, new sink, new vanity, new bathtub… What's the point if your bathroom has functional problems that might manifest later in the form of water leaks and pipe cracks? A bathroom remodel provides you with the perfect chance to peek below the flooring and see whether your pipes are still in good shape. If there are some problems, most of them can be solved with a professional pipe relining which causes minimal disruption and can be done in a single day. Bathroomware > https://designtiles.com.au/product-category/bathroomware/

Go Thrift Shopping
Thrift shopping is not only a great adventure, but also a fantastic opportunity to find some unexpected things that could significantly improve the appearance of your bathroom on a shoestring budget. That can be old furniture pieces that can be repurposed into vanities, reclaimed lumber that can be used as a low-priced alternative to tiled backsplash and a Victorian chandelier for a unique statement piece.

Install Shelving Instead Of Cabinetry
Cabinetry is one of the biggest investments you will make when remodelling the bathroom, unless you choose to install shelving instead. This way, you will get the same storage capacity, for less money, and, believe it or not, more freedom when it comes to decorating. You can display decorative toiletries, vases, plants, and hide away the items you don't want to be seen in pretty boxes and bins. You could even try using tiles as shelving, order a few 300×600 Marble tile samples and use them as shelving units in your bathroom for that luxurious touch!

Save On Your Counter
Splurging on a bathroom counter is usually totally worth it. However, this doesn't mean you shouldn't try to save money on it if you can. The most popular and, at the same time, the most expensive options are granite and other solid stone surfaces. You can cut your costs by visiting granite shops and asking for granite remnants, or using tiles to finish up your countertop. The appearance is similar to natural stone and it provides the same water-resistance.
Bathroom remodelling doesn't have to be a project that will push you towards bankruptcy. All you need to know is when to save and when to splurge. These tips and tricks will help you update your bathroom without overspending. The results will be just as amazing as they would be if you have renovated with an unlimited budget.
Author: Cooper Klein from smoothdecorator.com