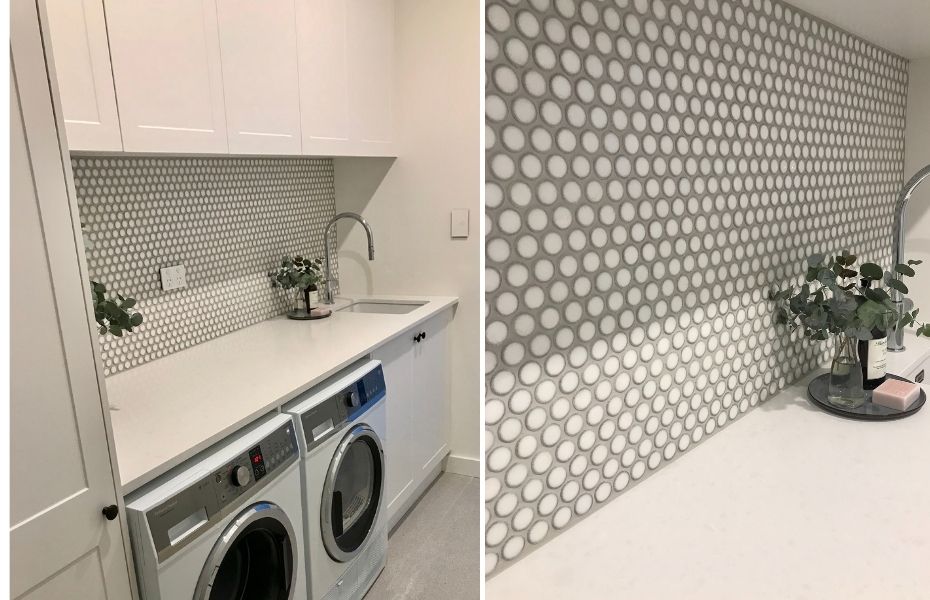 Let's face it… nobody LOVES doing the washing, and if your laundry is out of date, cluttered, or impractical, it might be time for an upgrade! We spend so much time in the laundry, we deserve a little bit of glam! Now's the time to turn your laundry into a space you don't mind spending some time in!
There's no denying that after we get that load out of the dryer, the fuzz and dust will reappear as if we haven't vacuumed in weeks, and in some cases, we'll have the classic moisture from the dryer gluing the dust to every visible surface too! While every space is different, all of these things need to be considered when selecting your tiles. The bottom line is that you'll need something easy-to-clean, hard-wearing, dust-hiding, and of course beautiful! Simple, right? It really is!
Let's break it down…
Go Porcelain!
Non-porous. Meaning that it doesn't absorb anything! It also means that there is no sealing or maintenance involved.
Extremely durable. When it's laid you can literally drive a car over it!
Cost-effective. There are so many options to suit any budget in porcelain tiles.
Colours and designs galore! There is so much to choose from in the porcelain range making it an easy decision when tile shopping.
The good thing about laundries is that they can be fairly separate from the rest of the house… Simply put, this is your opportunity to implement your own style or personality into your space without committing to something a bit more 'out there' in the main areas!
Let's talk design!
Timber-look
If your style is timber flooring then a porcelain timber tile might be the perfect option for you! With the technology used today, timber is replicated beautifully to create incredibly genuine looking timber tiles. This option will give you the timeless beauty of timber flooring without the sealing or maintenance… win-win! Given the variation in the designs, this tile will do a pretty great job at hiding dust, fuzz, and dirt, and can be cleaned super easily!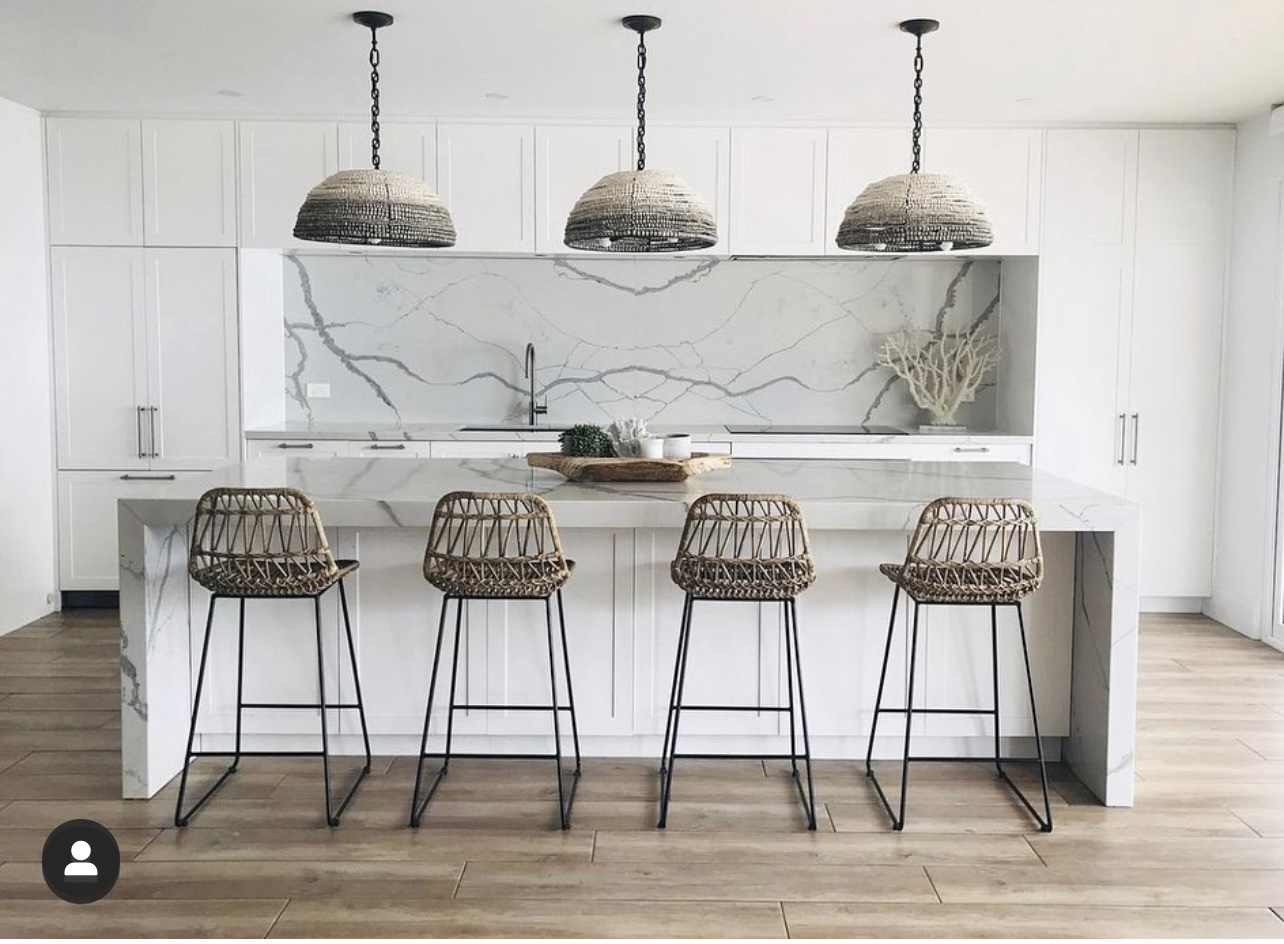 Terrazzo-look
The ever-so-popular terrazzo is a fantastic option for your laundry with so many styles and colours available at a fraction of the cost of real terrazzo! Once again, a beautiful option that doubles as a dust and dirt-hider!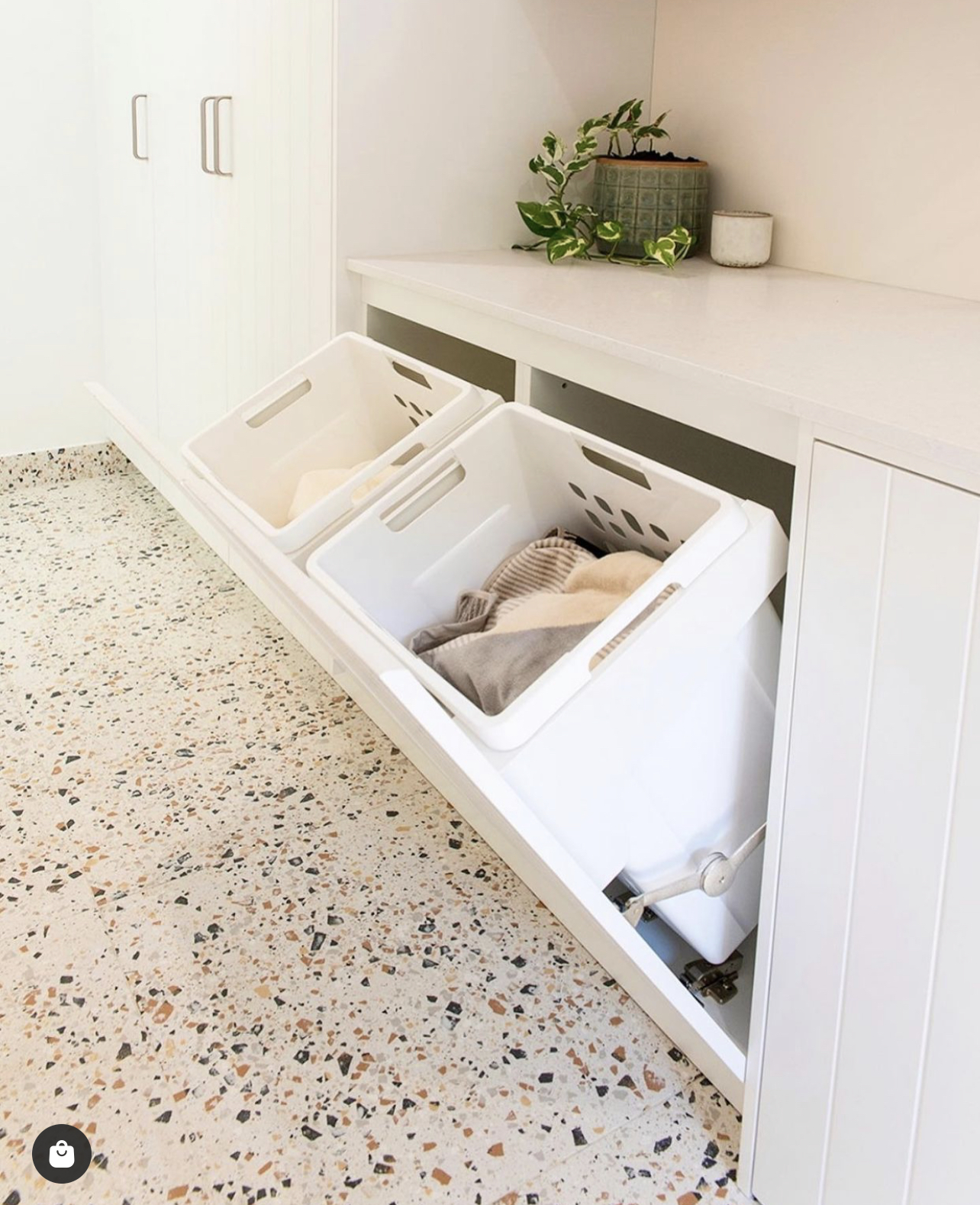 Concrete-look
There is an abundance of concrete-looking tiles in so many sizes! If you want to go for something fairly plain, then a concrete-looking tile may be a great option! Choose a tile that has lots of variation in the design, i.e. something with a little more aggregate to help hide any dust, fuzz, or dirt!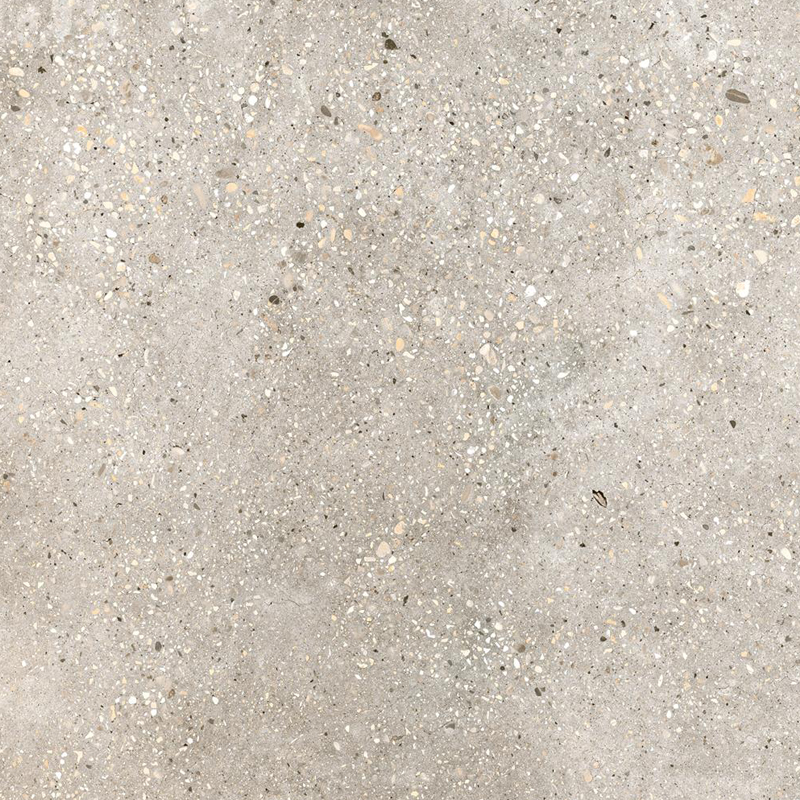 Feature tile
If you want to add a little more character to your space, then why not go with a feature tile? This option will hide any dust and fuzz pretty effectively and it'll brighten up your space! You can keep the space consistent with the rest of the house whilst playing with different colours and patterns!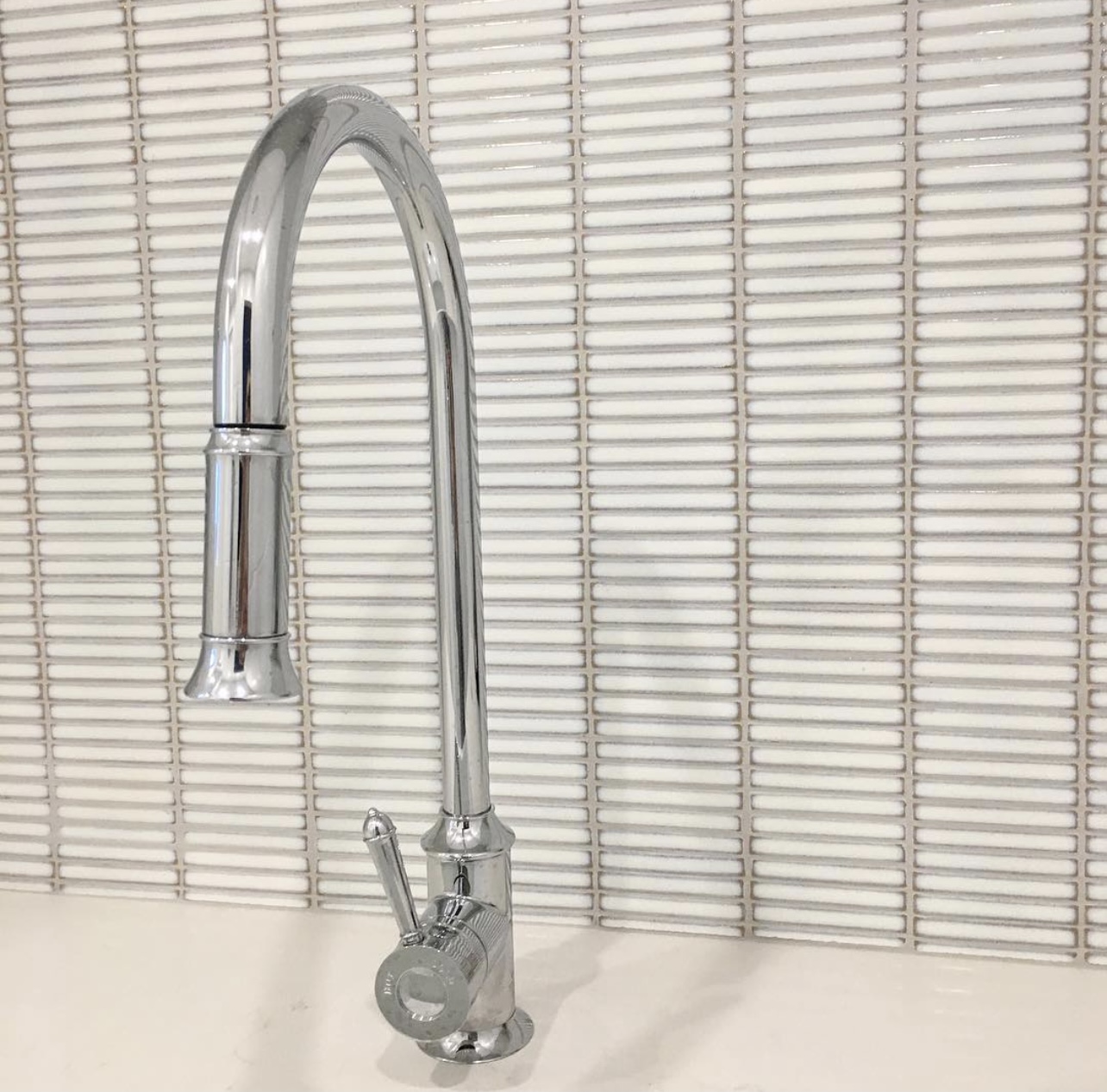 Stop by our beautiful showroom to view our full range of porcelain tiles, or give us a call for more expert advice!