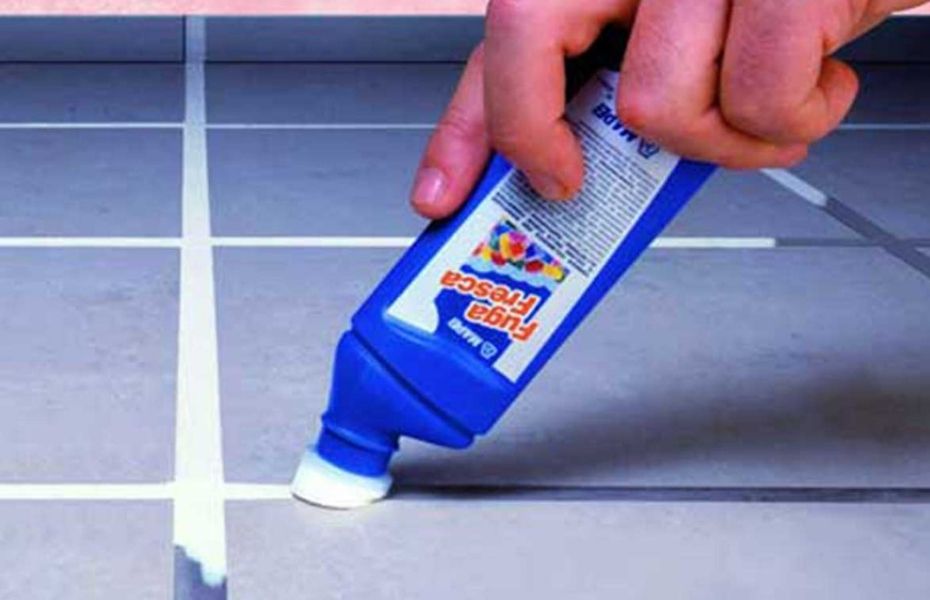 Has your grout discoloured? or is it Moulding? Are you frustrated with how even with all your cleaning products it just gets worse over time? Well here at Design Tiles we can help… We have a PERFECT product for you! The Fuga Fresca grout paint is inexpensive and very easy to use. It is as simple as applying the applicator straight onto your existing discoloured grout joint to create a fresh new grout joint! Mapei is today's world leader in the production of adhesives and chemical products for building and now Design Tiles proudly stocks Mapei products.
The Fuga Fresca is a polymer paint for bringing back the colour of cementitious grouted joints in floors and decorated surfaces. It is also used to eliminate irregularities in the colour of joints caused, for example, by incorrect application of the mortar, or to eliminate unsightly stains caused during use. Fuga Fresca helps to obtain joints with a uniform colour, which absorb less water and which are easier to clean. It comes in 26 different colours to suit every kind of grout colour application.
We thought this was too good to be true until we tried it out ourselves. Dianna our design consultant took this application home to give it a go, within two hours of using this product her bathroom grout was brand new again! We highly recommend this product if you are finding it difficult to clean your bathroom, kitchen, main floor, living and dining  grout! It truly does work. Sold at Design Tiles Rockdale.
Application: By brush or directly from the canister. Make sure you shake the bottle to mix and activate the application before use. Unscrew the cap and apply the product by pressing the sponge device lightly on the surface of the joints, which must be clean and free of loose parts. Wait a few minutes until the product applied on the joints is dry. Remove traces of the product with a damp sponge on the edges of the tiles.
Please note: If you are applying this product on floors in terracotta or porous, absorbent stone material, it must only be applied on the joints to avoid staining the tiles. After use, thoroughly clean the sponge device on the bottle.