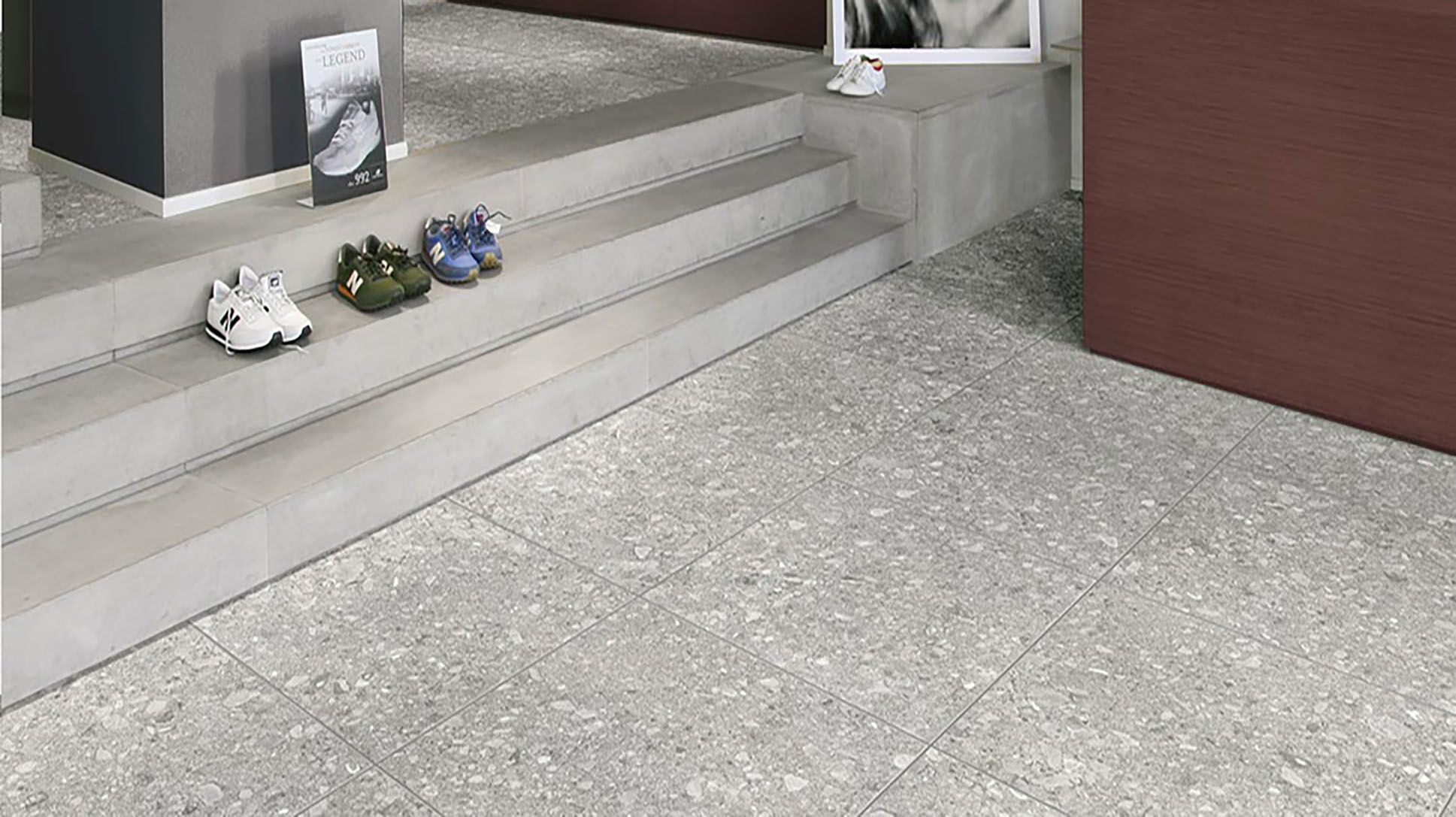 The trend toward Terrazzo has come back and it's easy to see why!
Terrazzo offers that subtle texture and timeless classic look making them perfect for use in bathroom and kitchen applications! The material's strength and versatility are also suitable for both residential and commercial spaces. Our Padovan Series Terrazzo is a dense material suitable for all commercial and residential applications. Its hard wearing product made from a carefully controlled mixture of natural stone, quarts, and marble bonded with high grade Portland Cements is truly made to last and durable in all purpose finish. Like natural stone, Terrazzo needs to sealed after installation and before grouting.  Available in 410 x 410 x 20 mm & 600 x 600 x 20 mm size in Honed Finish.
Other finishes and sizes are available via special order:
Exterior slip resistant R12, brushed finish and polish finish.

Our Portland Series is a Terrazzo look porcelain tile and still perfectly captures that natural terrazzo effect.
It is available in matt and external grip with P3 rating and comes in 3 sizes: 300×300, 300×600, and 600×600.
Check out more of our Terrazzo Tiles here > https://designtiles.com.au/product-category/terrazzo-tiles/