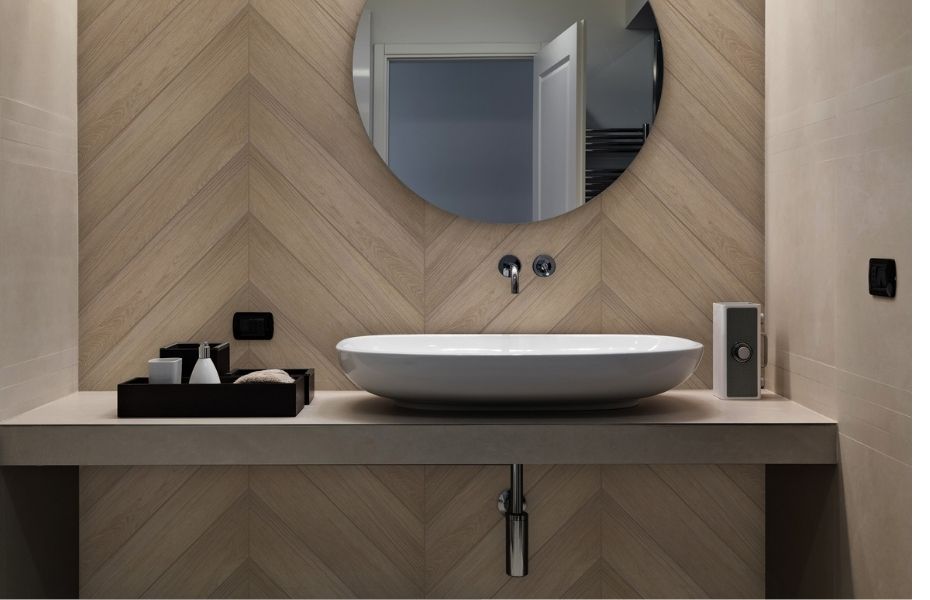 Timberland tile series are designed beautifully to make your floor 100% look like similar as the timber floor. Because of best suitability for both internal and external uses, timberland tiles series are quiet in demand nowadays. With various range of colours available such as  Oak, Dark Oak and Wenge, Timberland tiles are getting popular day by day.
In addition, Timberland series has got an outstanding slip rating of P3 Pendulum, which is considered as good slip slip rating.
Also, material used in timberland series is Porcelain, which is one of the major factor for choosing Timberland tiles series.
Most liked recent timberland tiles
For more Timberland tiles details, Click here